3/4 Grade Hinton Tournament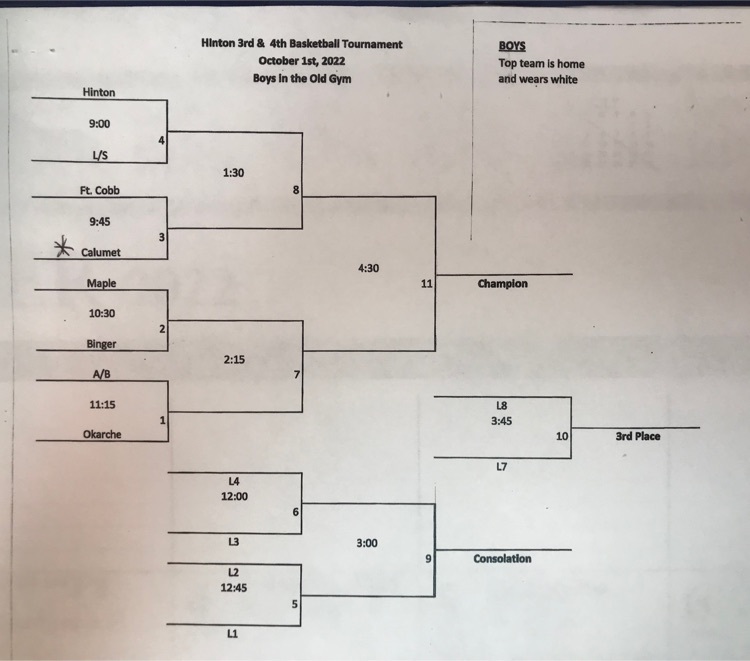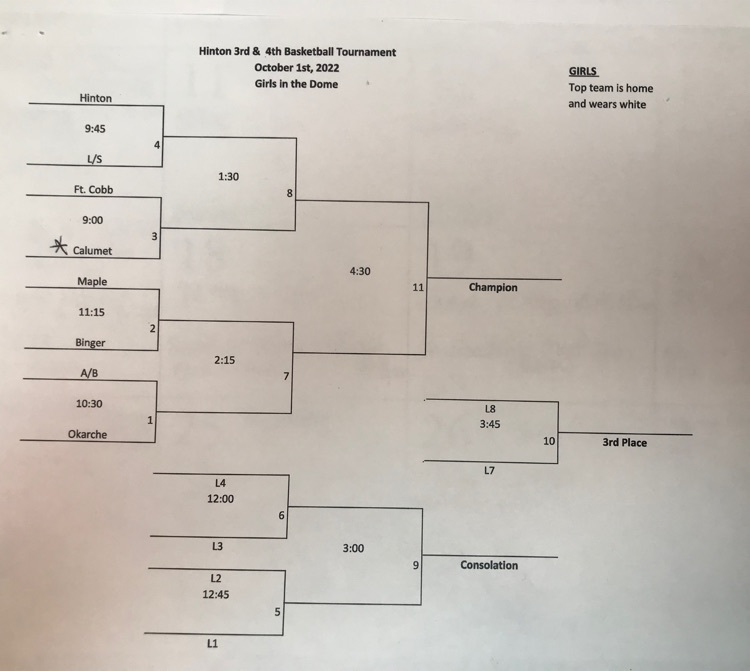 Calumet is heading to STATE! Show your CHS pride next week during spirit week!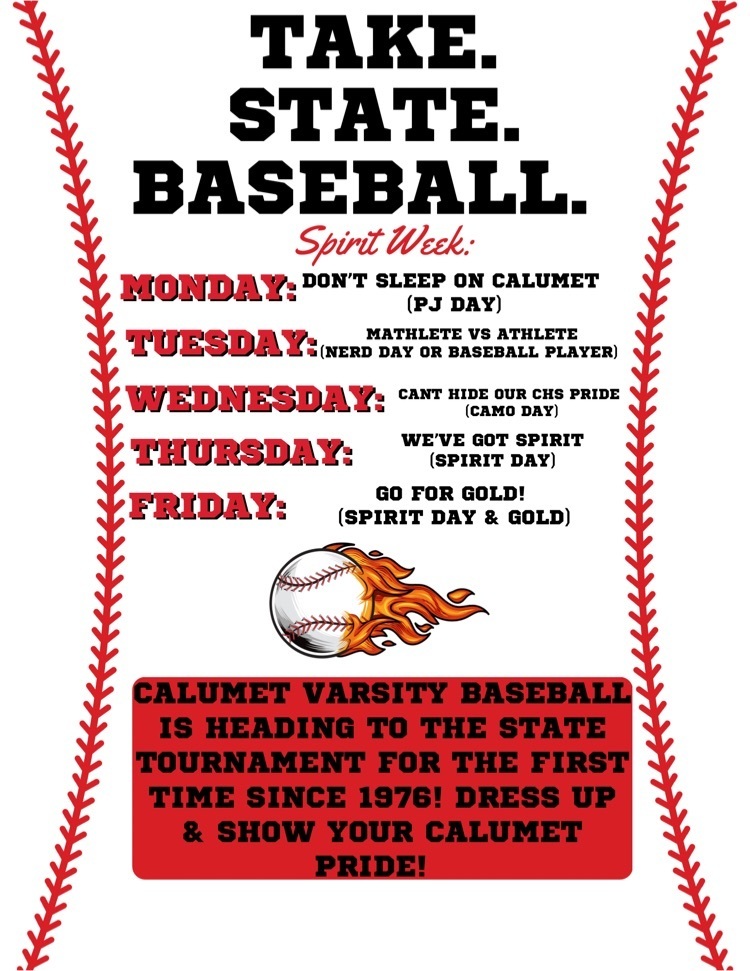 Calumet Chieftains are STATE BOUND! High School Baseball boys punched their ticket tonight and will be heading to the State Tournament next week! The last time Calumet Baseball went to state was 47 years ago! GREAT DAY TO BE A CHIEFTAIN!

Congratulations to our 5th & 6th Grade basketball teams! Lady Chieftains defeated Maple 29-17 to take 1st Place in the Maple Tournament. Our boys defeated Darlington with a final score of 37-30 for 1st Place!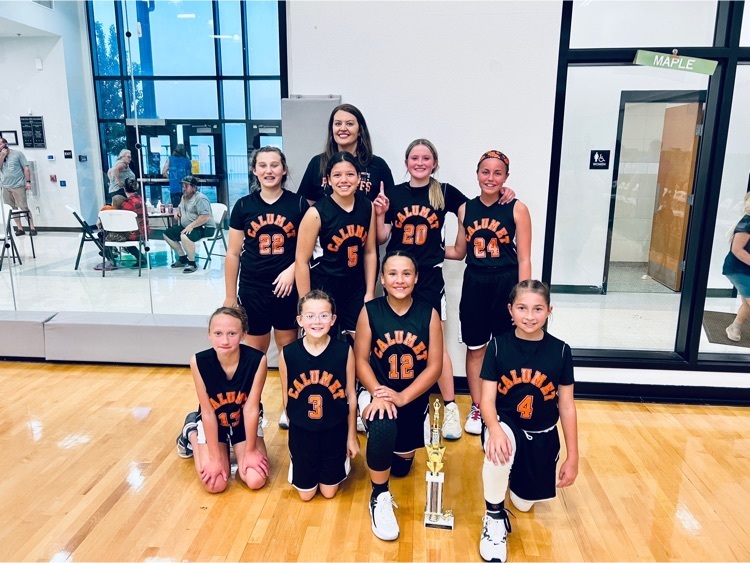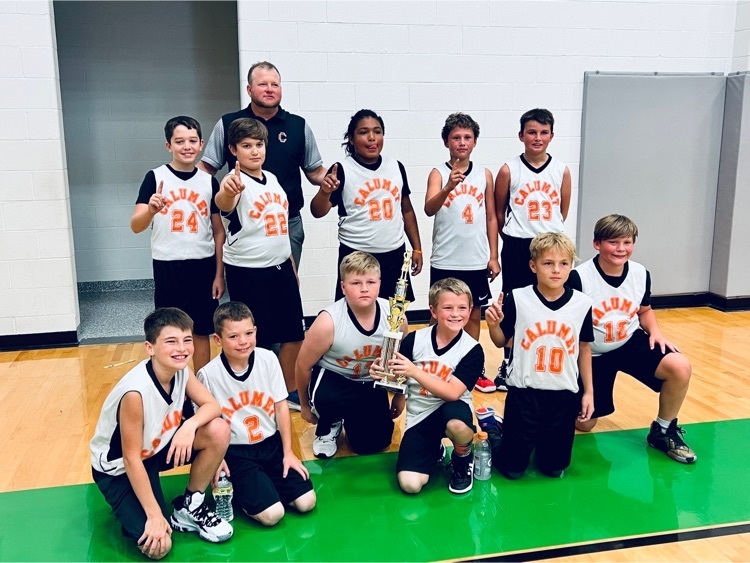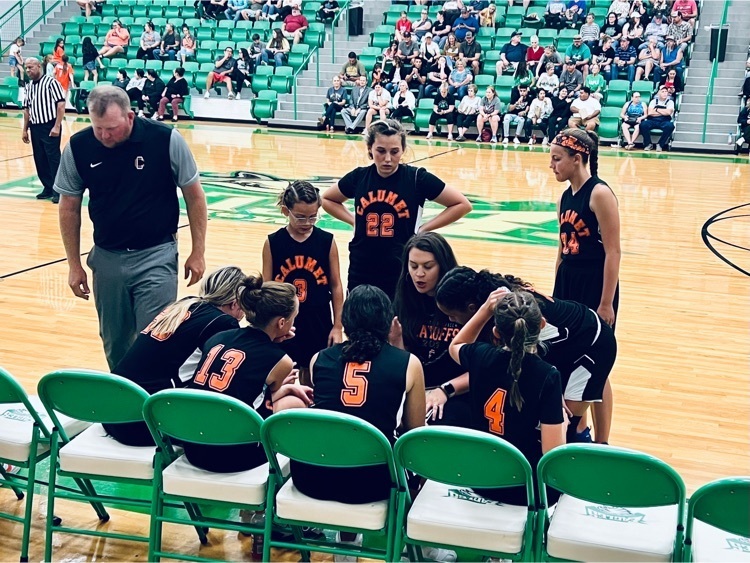 5th/6th Maple Tournament Schedule Change: Championship Boys game will be at 5:30 PM vs Darlington. Championship Girls game will be at 6:10 PM vs Maple.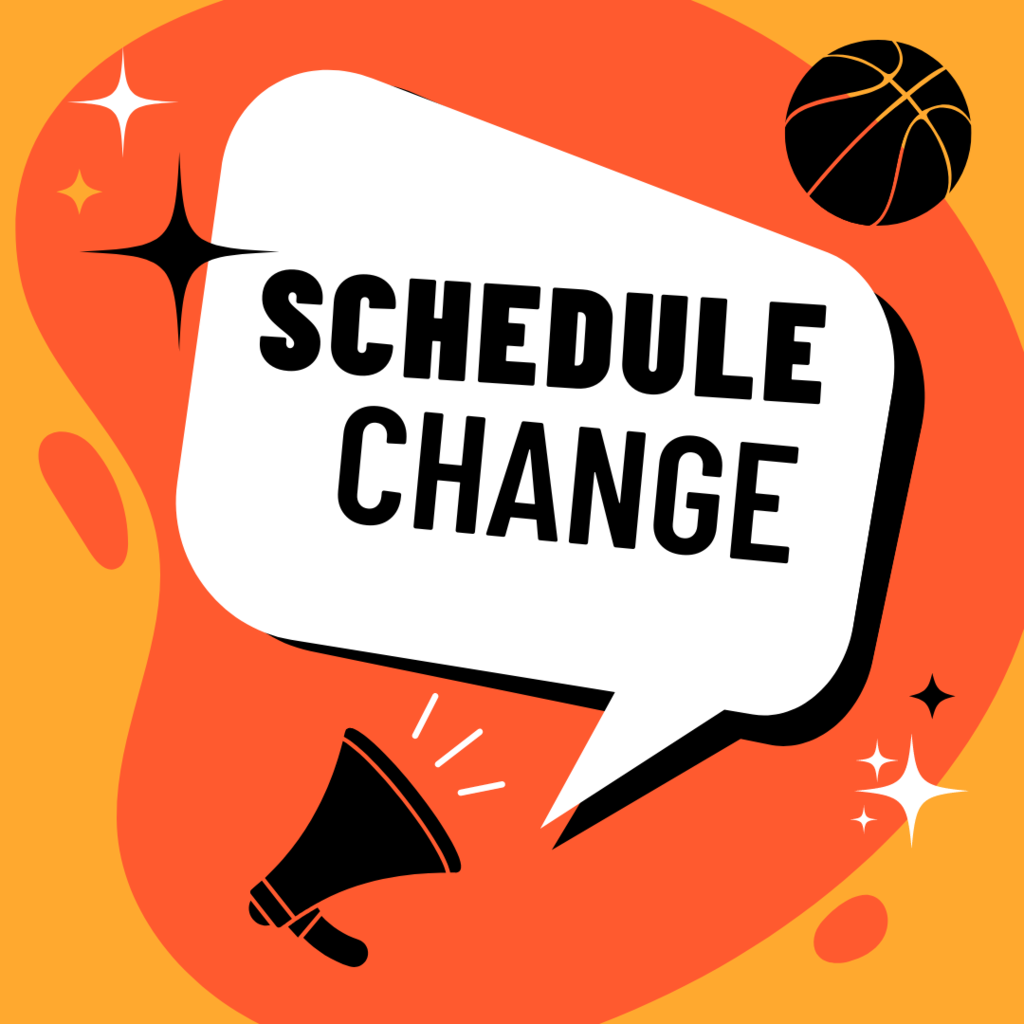 Calumet Baseball is hosting Regionals starting this Thursday. Game Admission: Tickets can be purchased online through GoFan at ossaa.com Adults & Students - $7.00 + $1.35 convenience fee = $8.35 -or- Cash tickets can be purchased at the gate, Adults & Students -- $10.00 ONLY ASSAA Online Complimentary Passes will be accepted.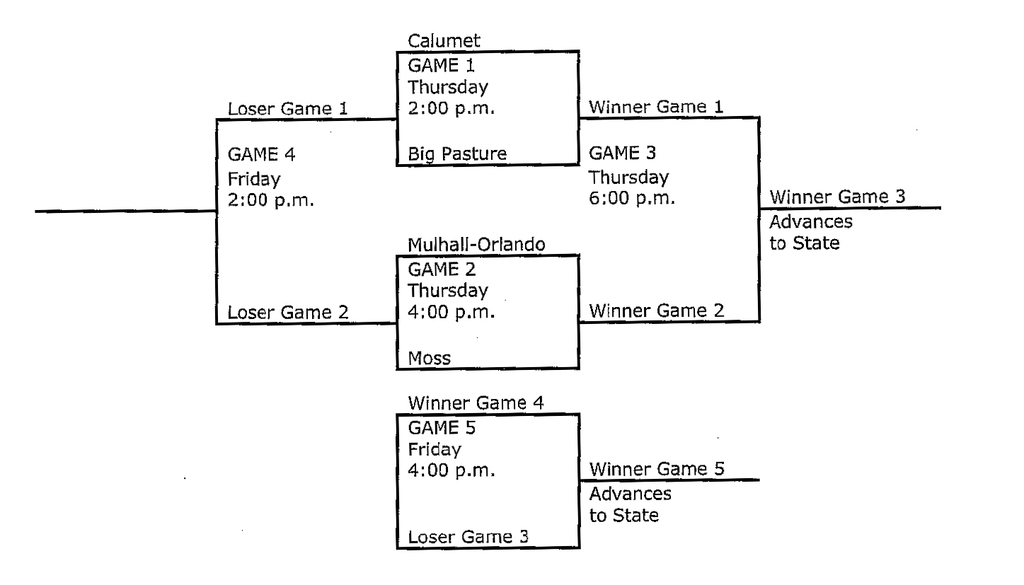 5/6 Maple Tourn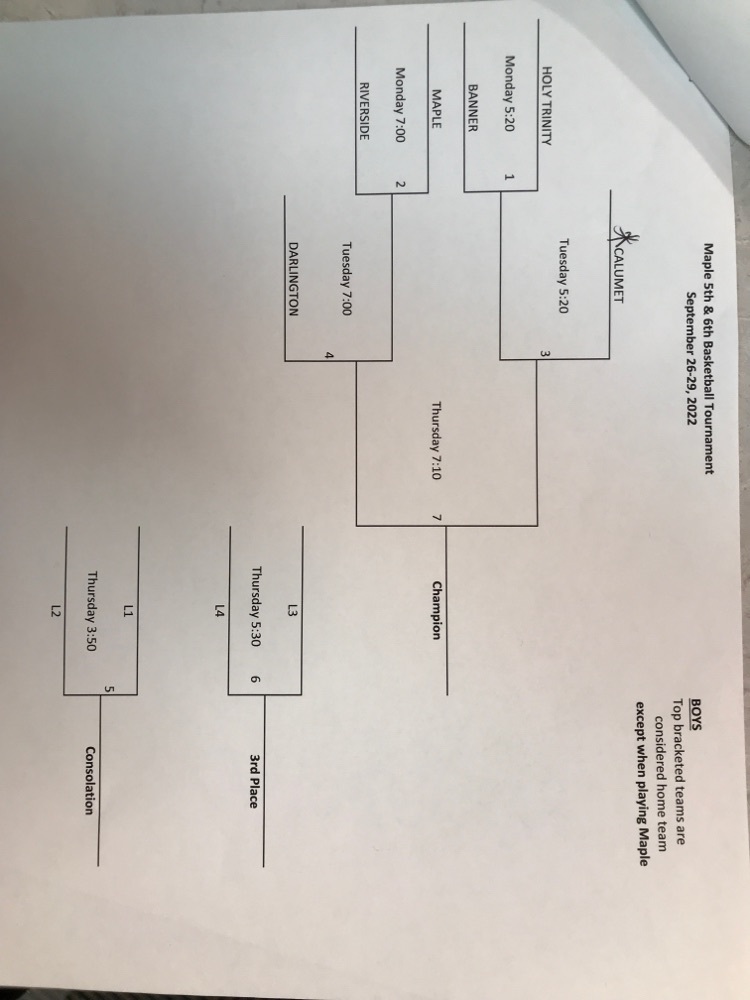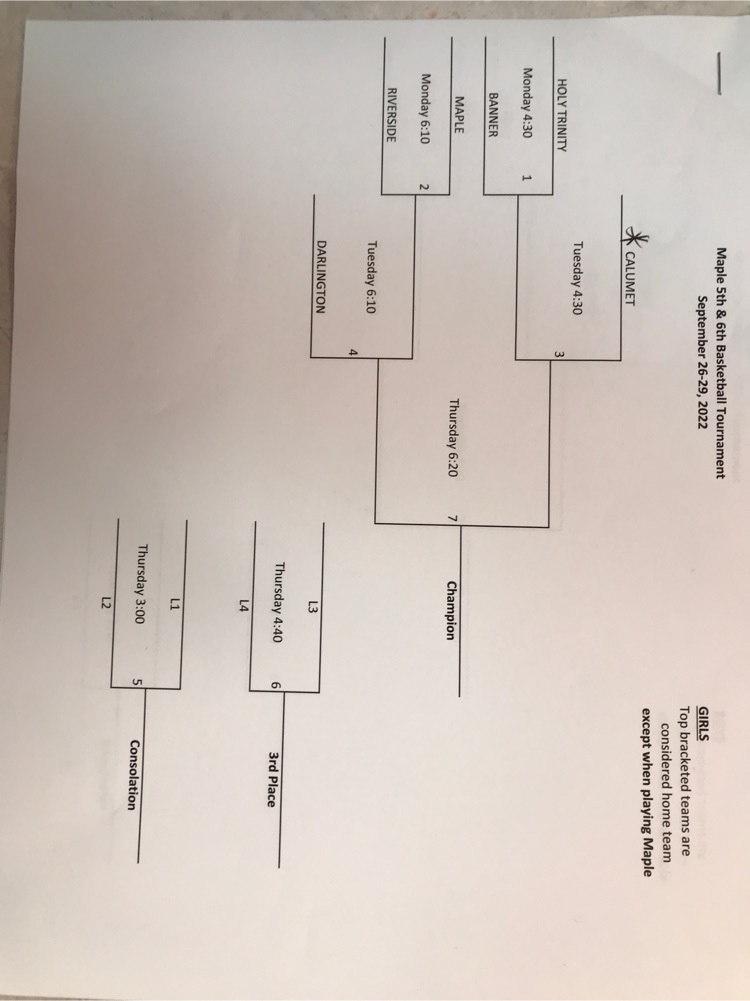 Some of the Elem. Cross Country kids joined the Great American Relay, on Sunday, that's going across the US.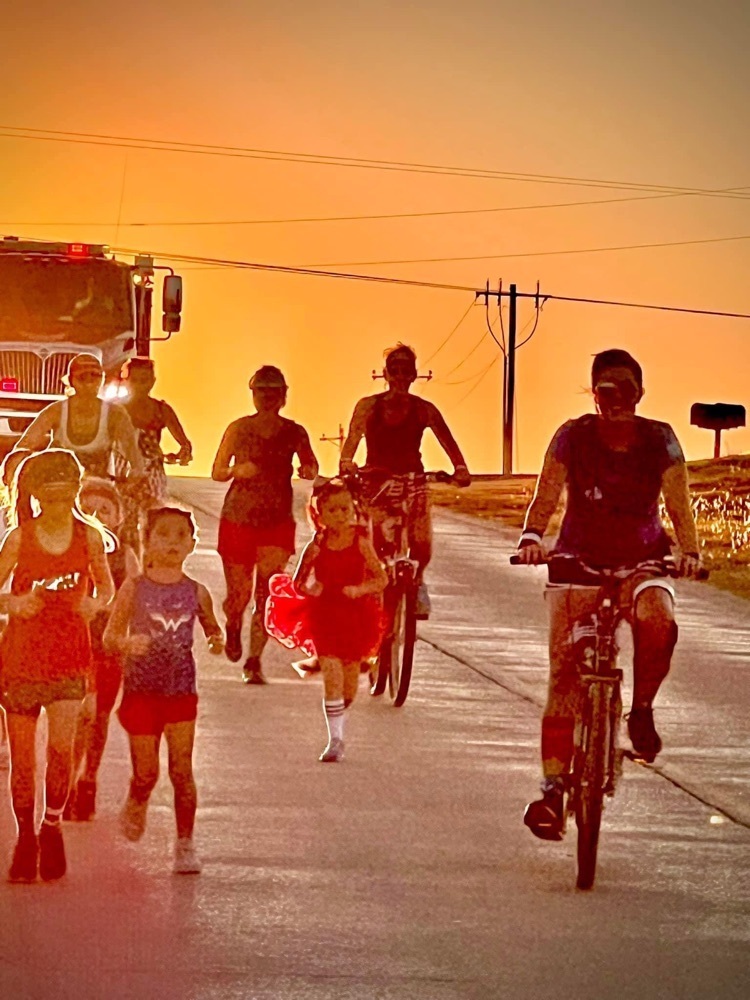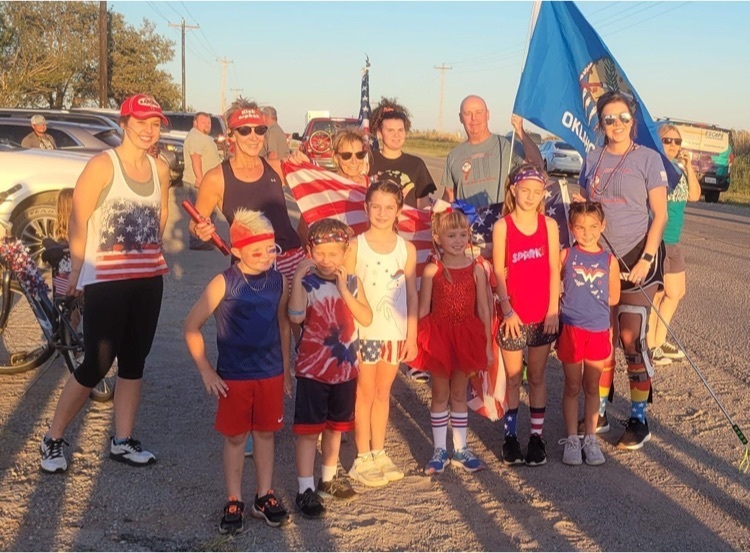 Great American Relay- Cheers for Mrs. Renbarger & Mrs Jech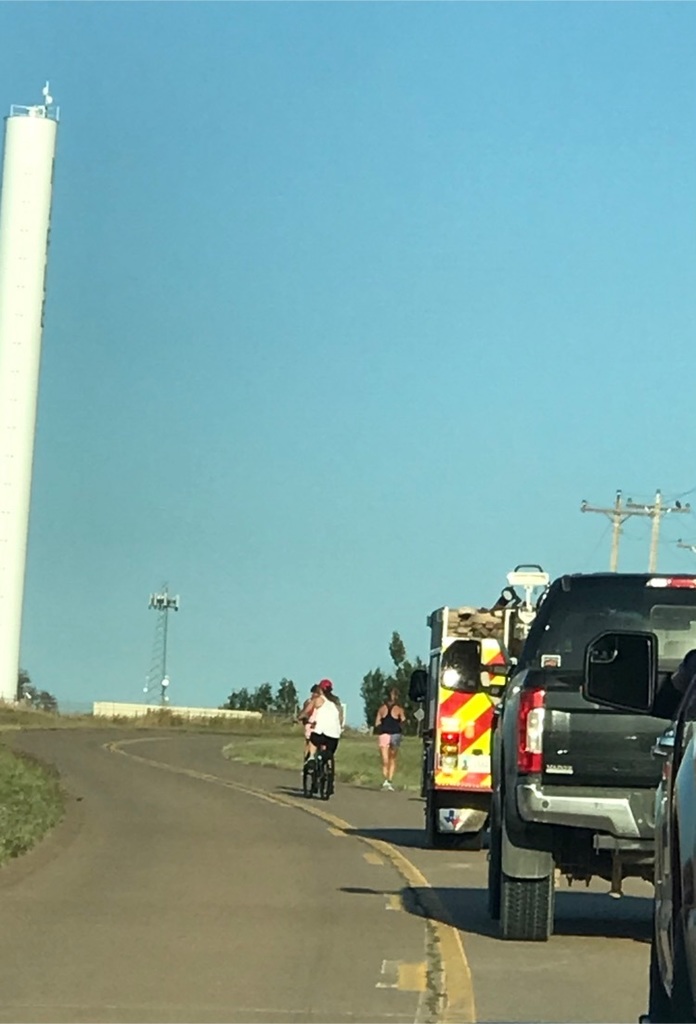 Care Week Reminder!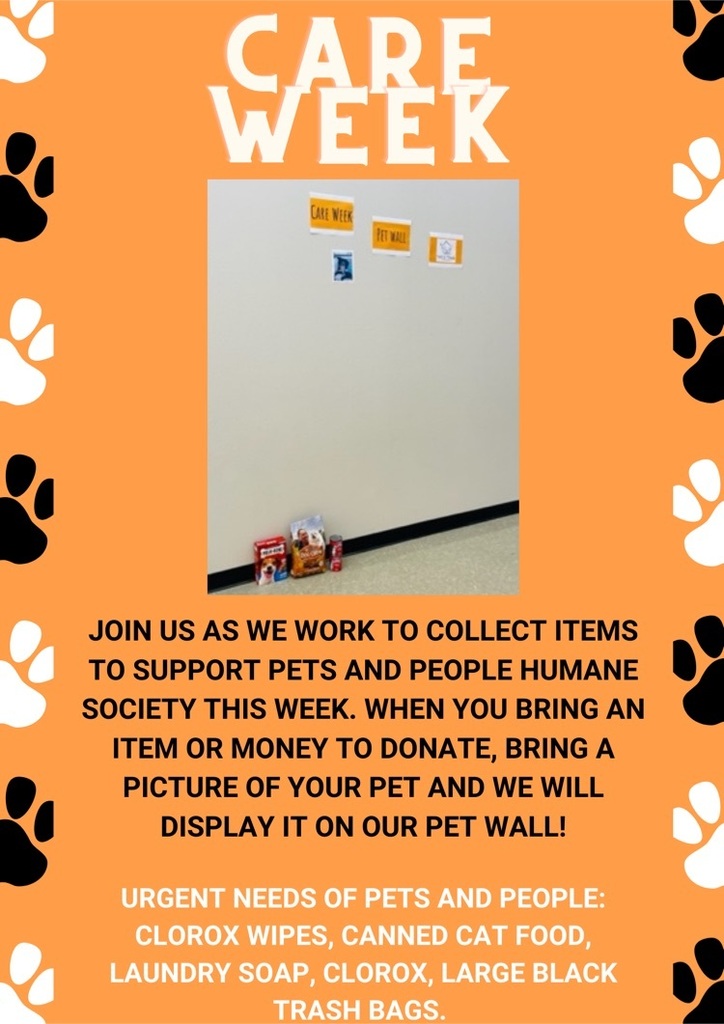 Monday, September 26th Calumet Public Schools will start our annual Care Week! This year we will be collecting items to donate to Pet and People Humane Society. Please join us in collecting items to help maintain their awesome work in saving animals!
3-6 grade ball schedule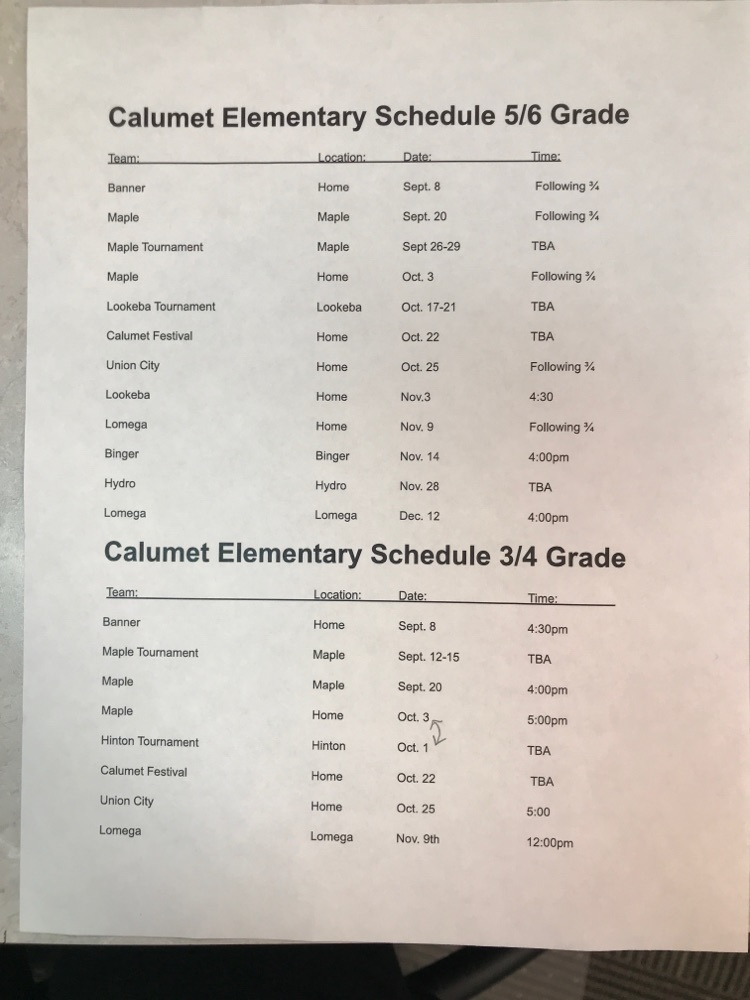 Be sure to visit the El Reno's Swadley's Bar-B-Q on Tuesday, September 20th from 5-8 PM. Swadley's will donate 10% of your pre-tax purchase to Calumet Public Schools! Dine-in, take-out, and Drive-thru are all eligible.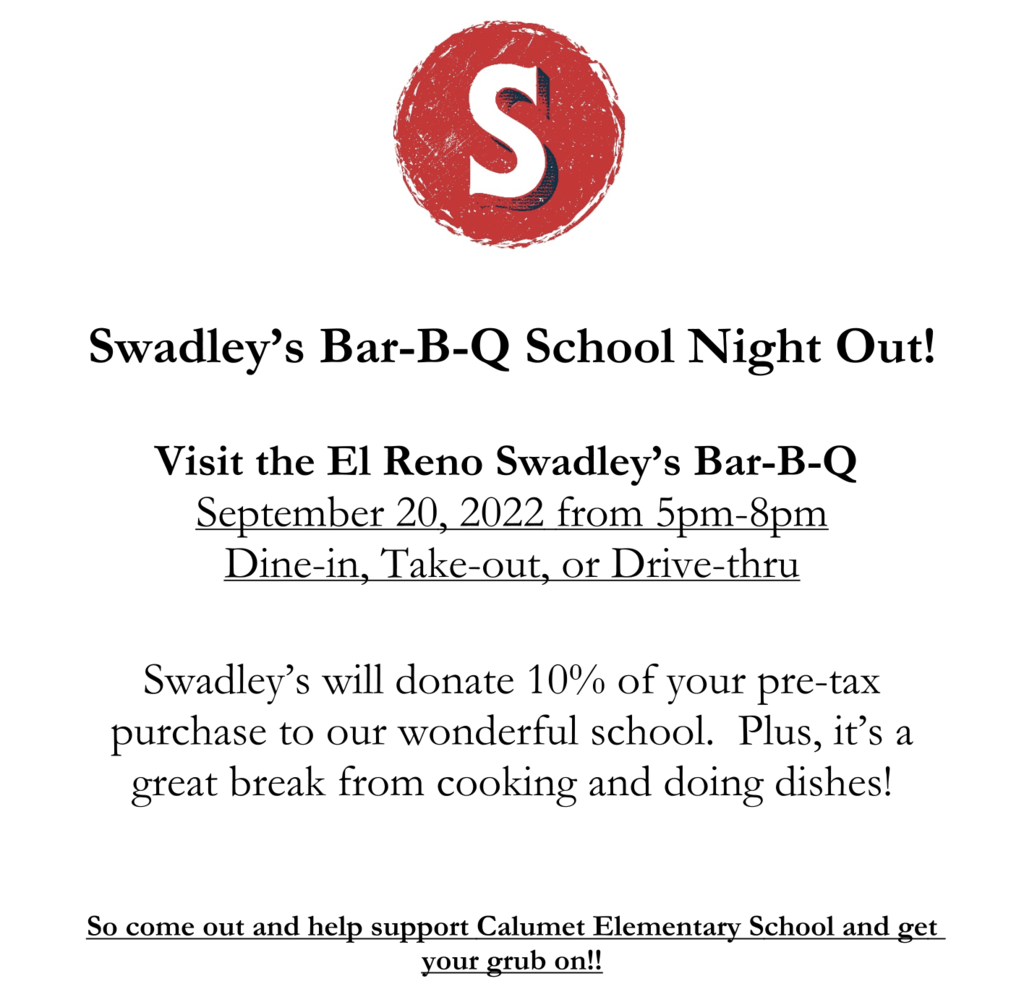 The Calumet high school baseball team is hosting Districts starting on Thursday. Come out and support the Chieftains!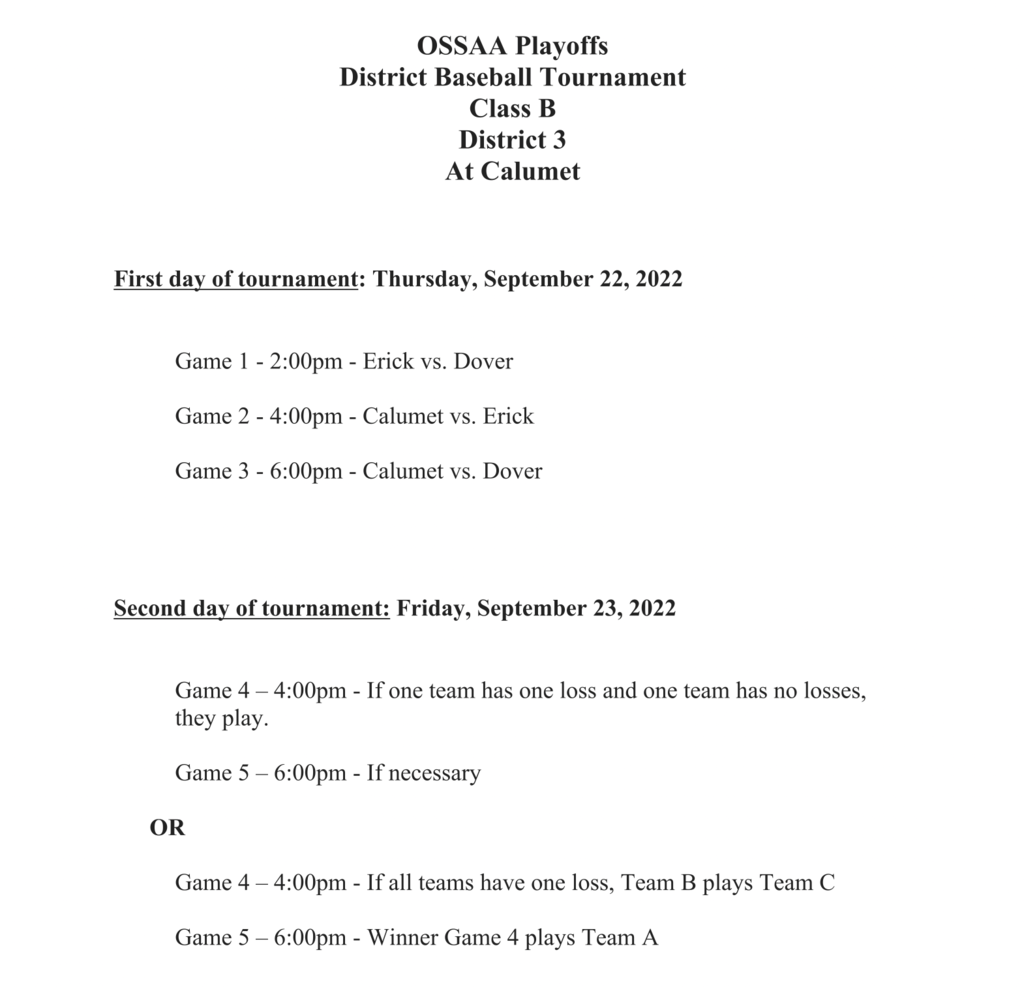 Hennessey XC Meet this morning! This was our biggest meet, and longest distance, to date! They did great! Congratulations to Lizzy Wells for placing 9th in her division!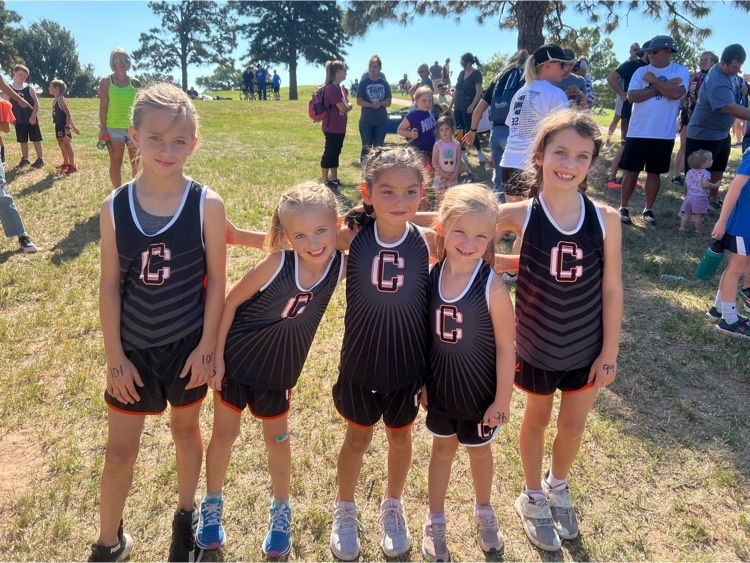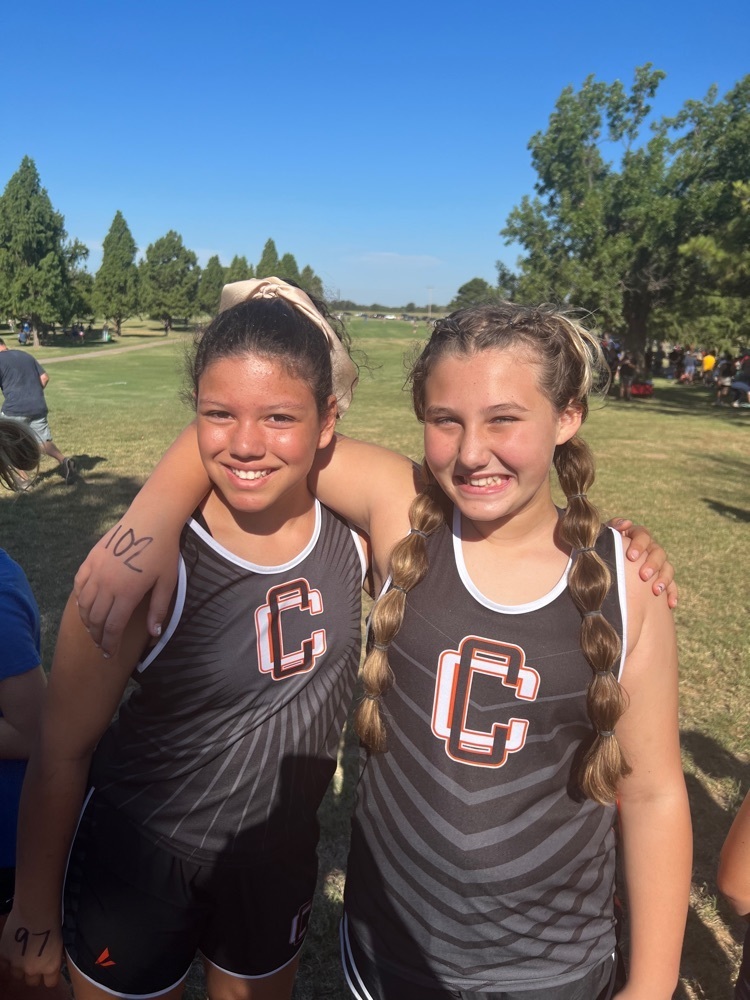 Another XC Meet in the books!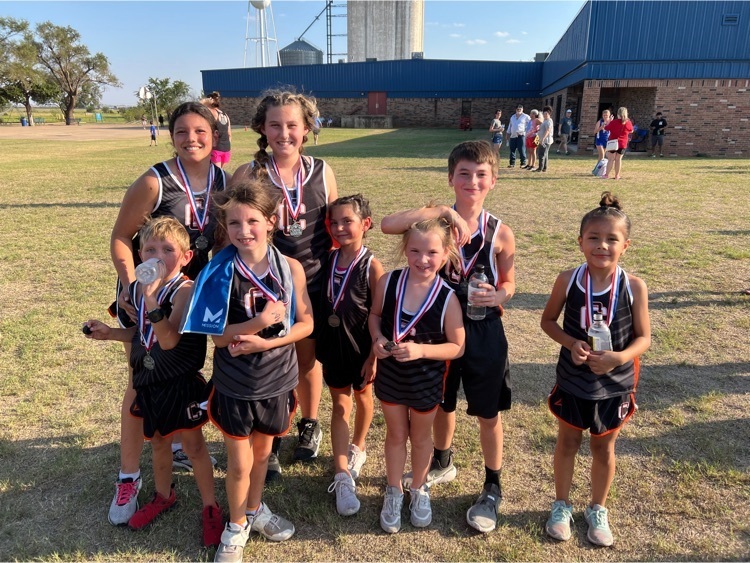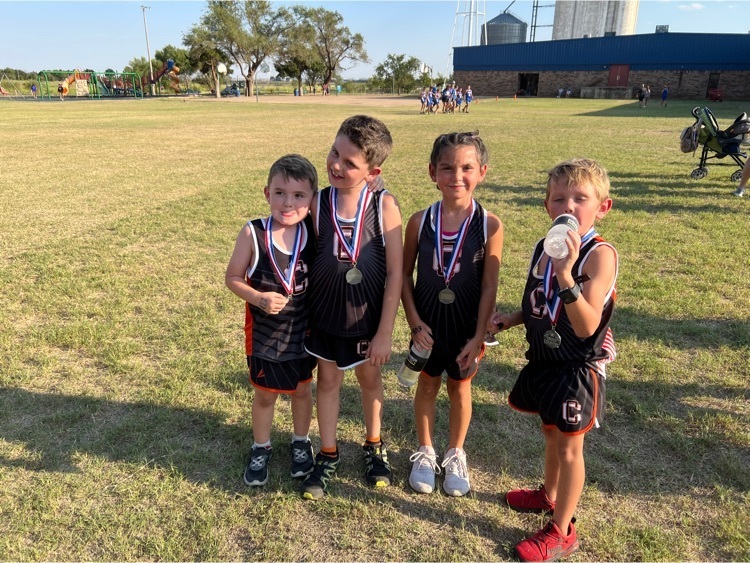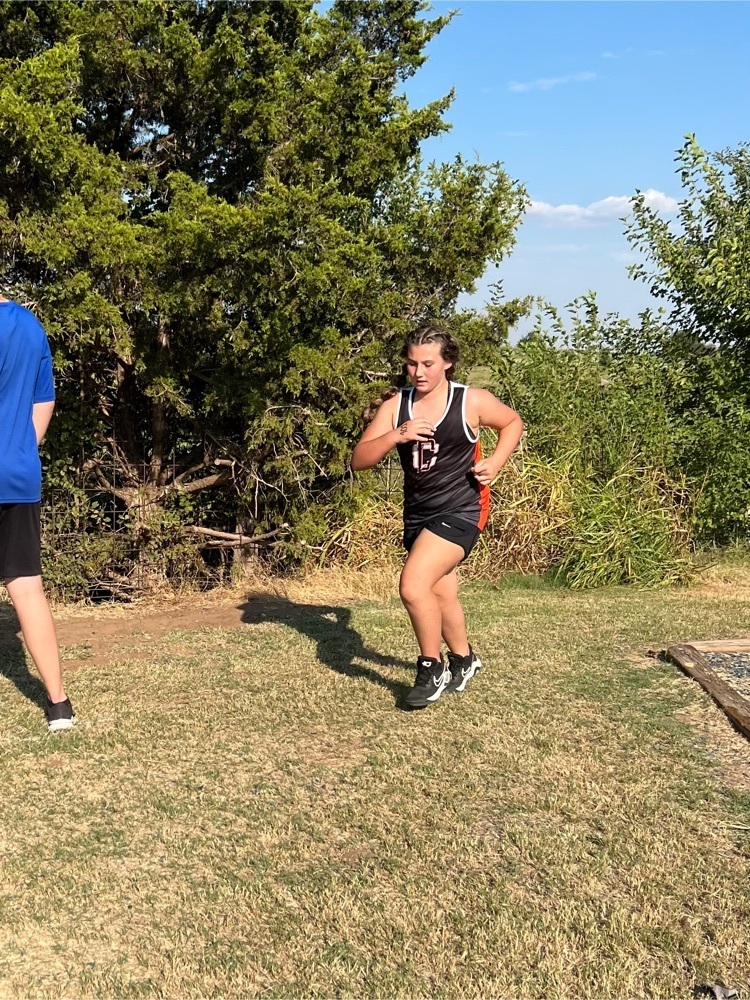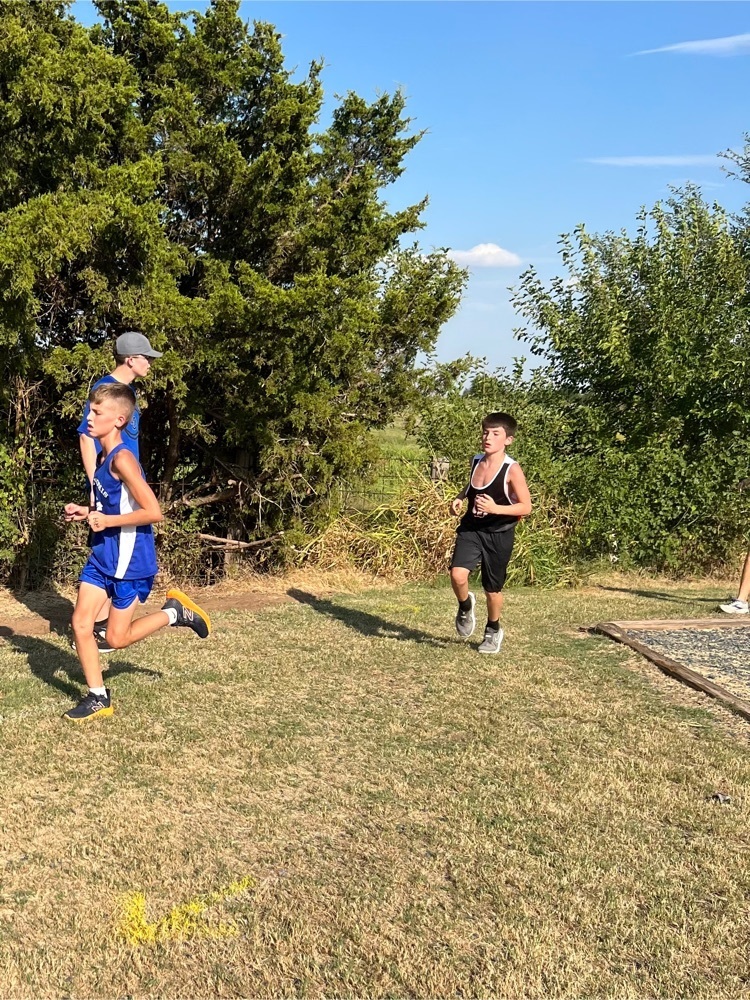 Our livestock exhibitors had a great night last Friday at the Geary Fair! Bryson Cooper- Grand Champion Prospect Steer! Merritt Major- Grand Champion Gilt! Leighton Wedman- Reserve Grand Prospect Steer! Bryson Cooper- Reserve Grand Champion Market Steer! Deacon Major- Reserve Grand Champion Gilt! Bryson Cooper- Champion Junior Cattle Showman! Leighton Wedman- Champion Intermediate Cattle Showman! Bryson Cooper- Champion Junior Swine Showman! Jackson Burns- Champion Intermediate Swine Showman! Meghan McCullough- Reserve Champion Junior Showman! Presley Stilley- Reserve Champion Senior Showman! Jackson Burns- Breed Champion Hamp Gilt! Presley Stilley- Breed Champion Poland Gilt! Hudson Cooper- Reserve Breed Champion Shorthorn Plus Heifer! Jackson Burns- Reserve Breed Champion Hamp Gilt! Jackson Burns- Reserve Breed Champion Cross Gilt! Presley Stilley- Class Winning Cross Gilt! Jackson Burns- Class Winning Cross Gilt! It was a great way to end the fall fair circuit!
School Coin Drive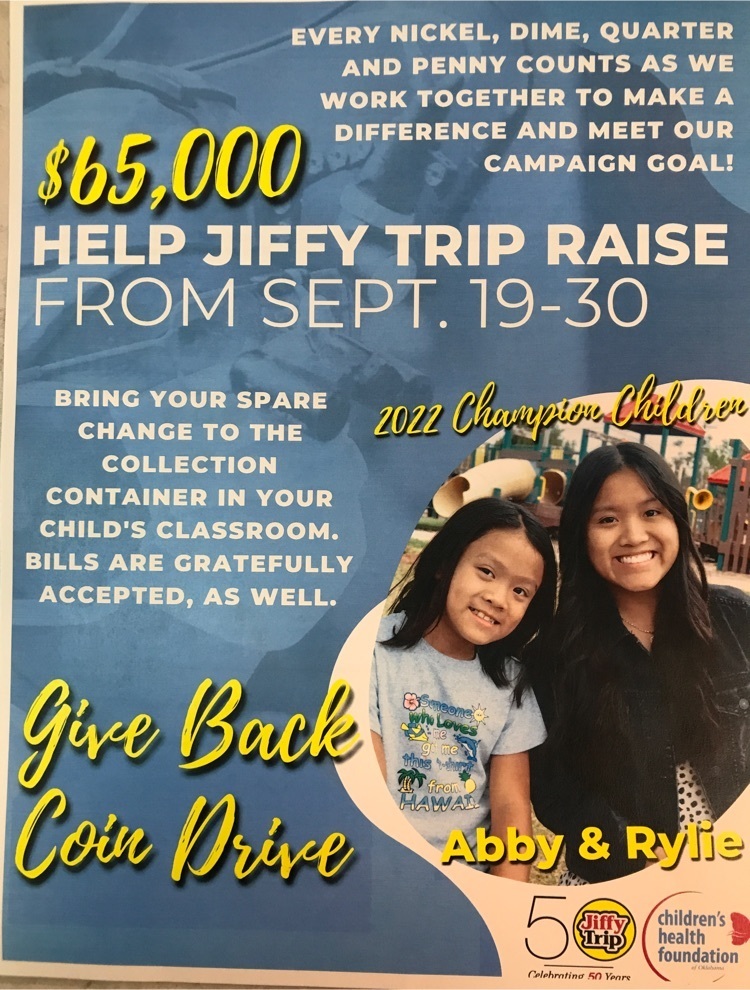 4-H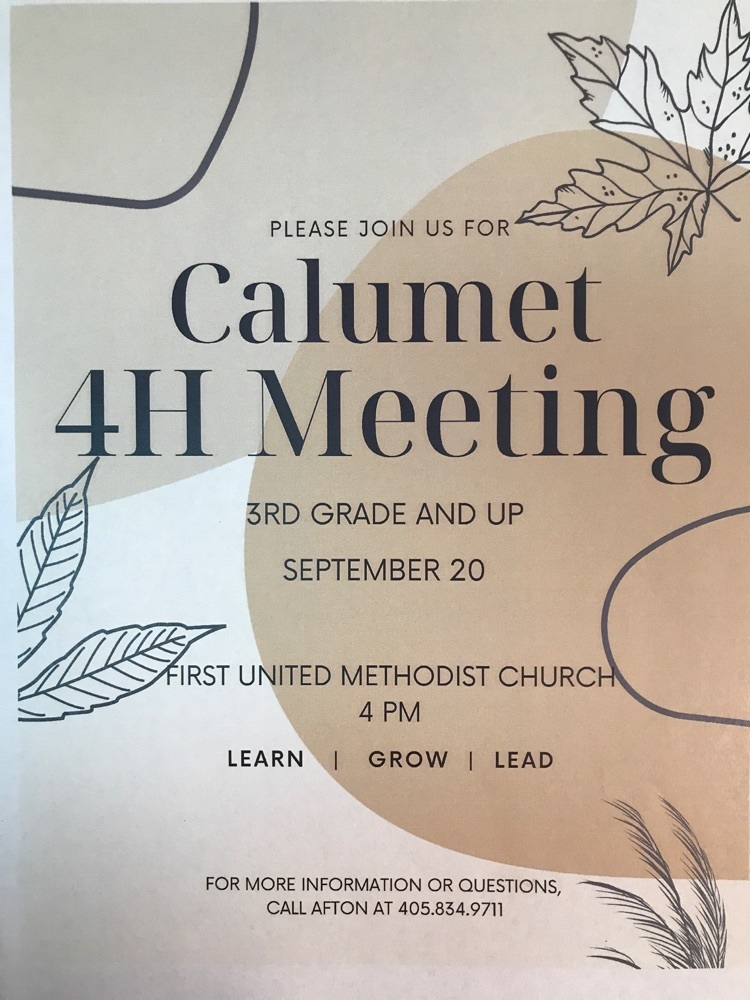 THANK YOU! THANK YOU! THANK YOU! We set a goal of selling 650 books at our fall Scholastic Bookfair. Well, it is the begining of the third day and we have met our goal! Its a great day to be a Chieftain 🧡