"Meet & Greet" will be August 10th from 2-4 PM. You may bring your child's school supplies and meet their teacher for the 21-22 school year. We are not allowing parents in the building during school hours. This is a great opportunity to show them where their classes and teachers will be located.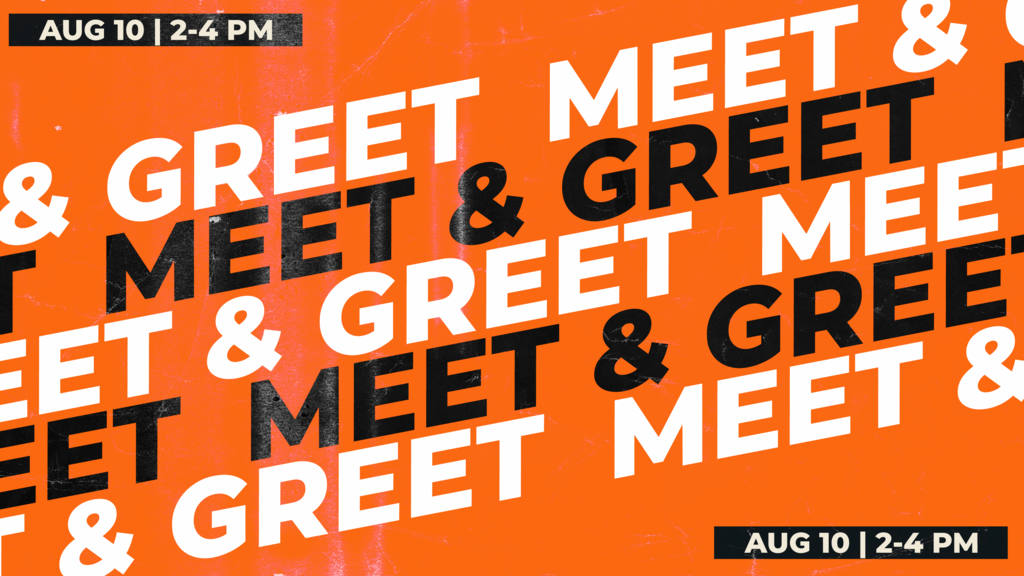 Four FFA members, Karysa Meade, Tina Ortiz, Timber Smith and Jace Chambless participated in the AFR Leadership Camp last week. These students gained valuable leadership skills while also meeting other high school students from across the state!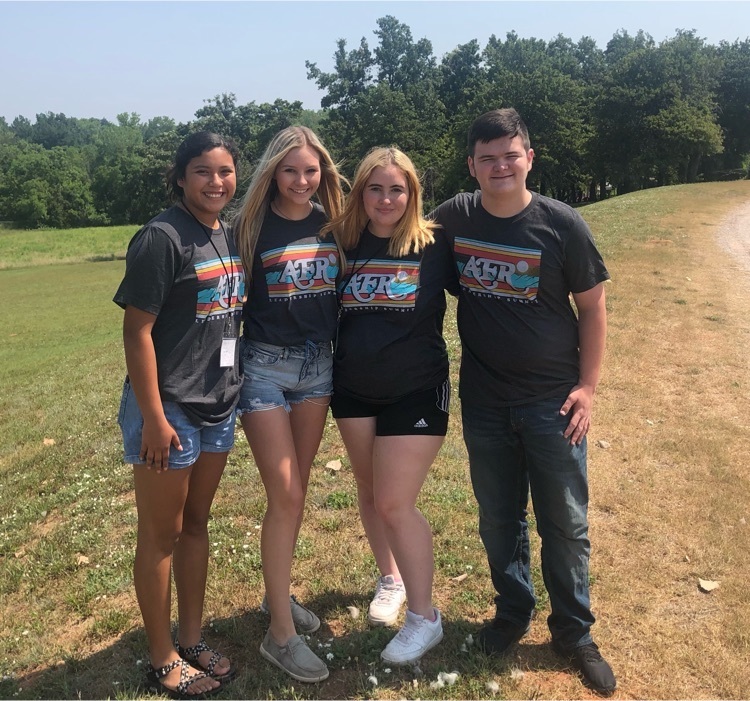 Cross Country practice will begin tonight at 7:00 behind the gym. All ages are welcome.
PRESS RELEASE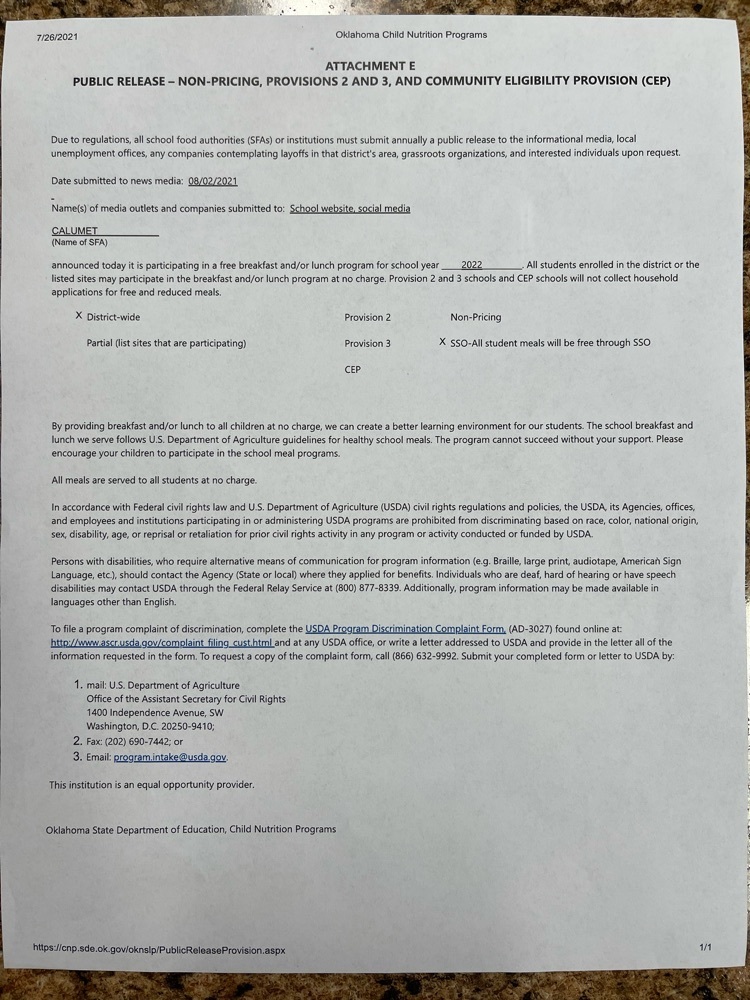 Calumet Baseball alumni, Kaleb Melvin, is competing for the Connie Mack World Series Championship in Farmington, NM tonight! Wishing you all the best, Kaleb!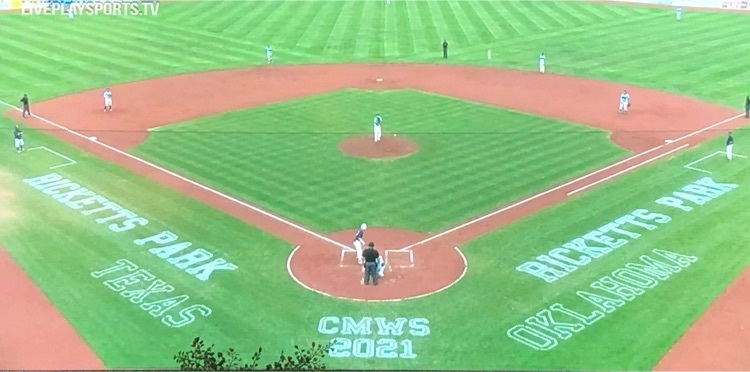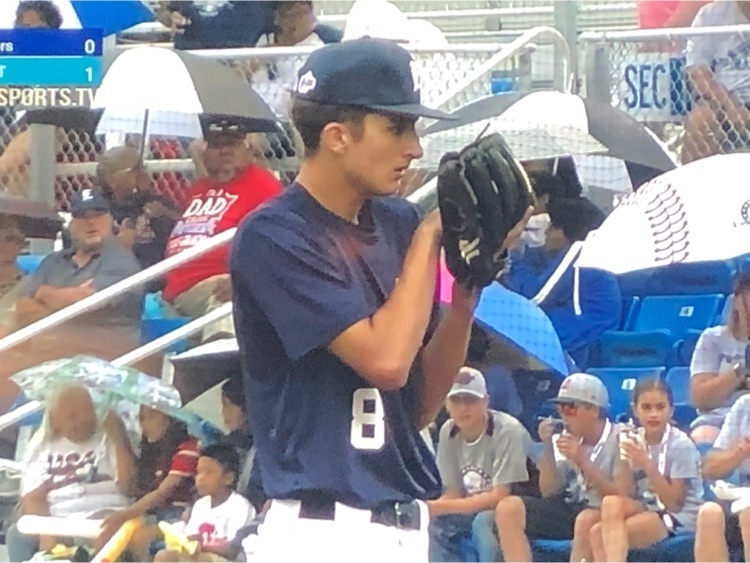 Can you believe in just TWO WEEKS from today, we will be back at school?! We are excited to see your smiling faces & welcome you back! Our theme in the Elementary this year is, "Be a Light!" ♥️ "In a world full of hate, be a light."💡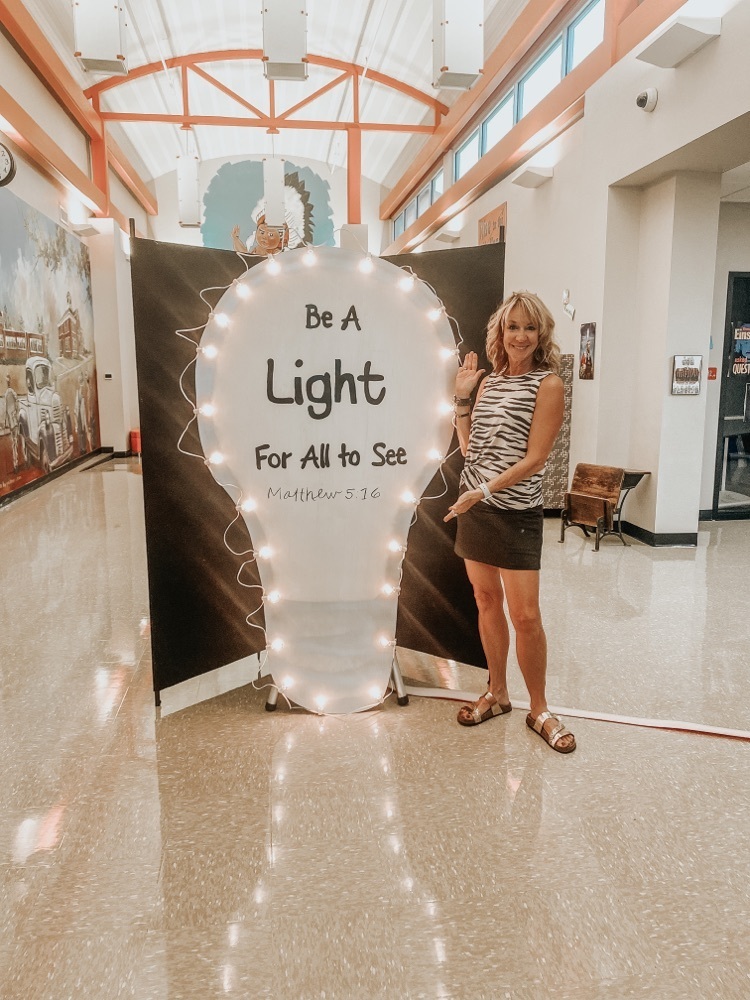 Cross Country practice will begin next Monday, August 2nd, at 7:00 pm. This is for all ages. If 6th grade and up did not get a physical at the school, please bring me yours on Monday. Also, sign up for my reminders if you haven't already.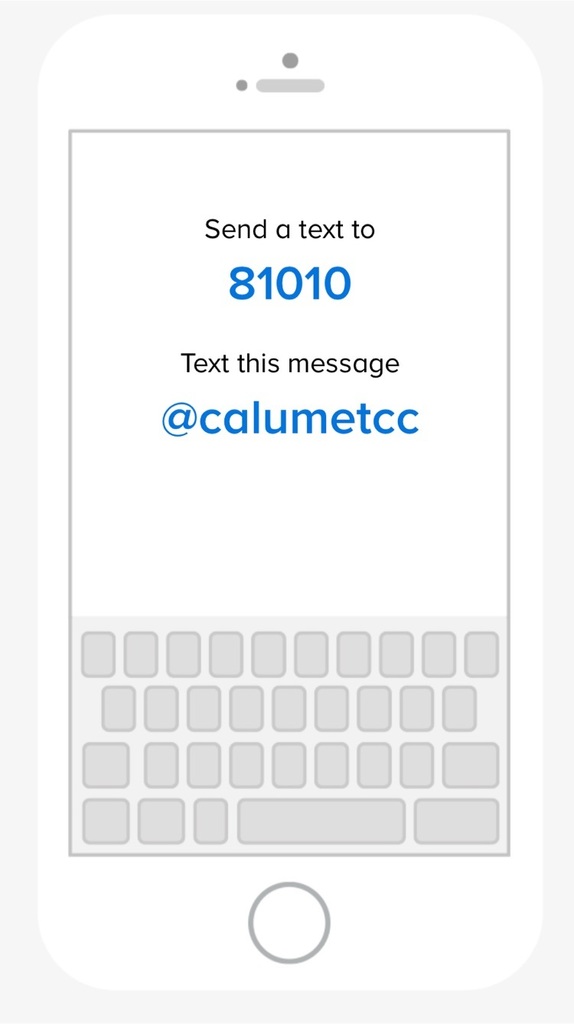 Mark your calendar and plan to join us on August the 10th!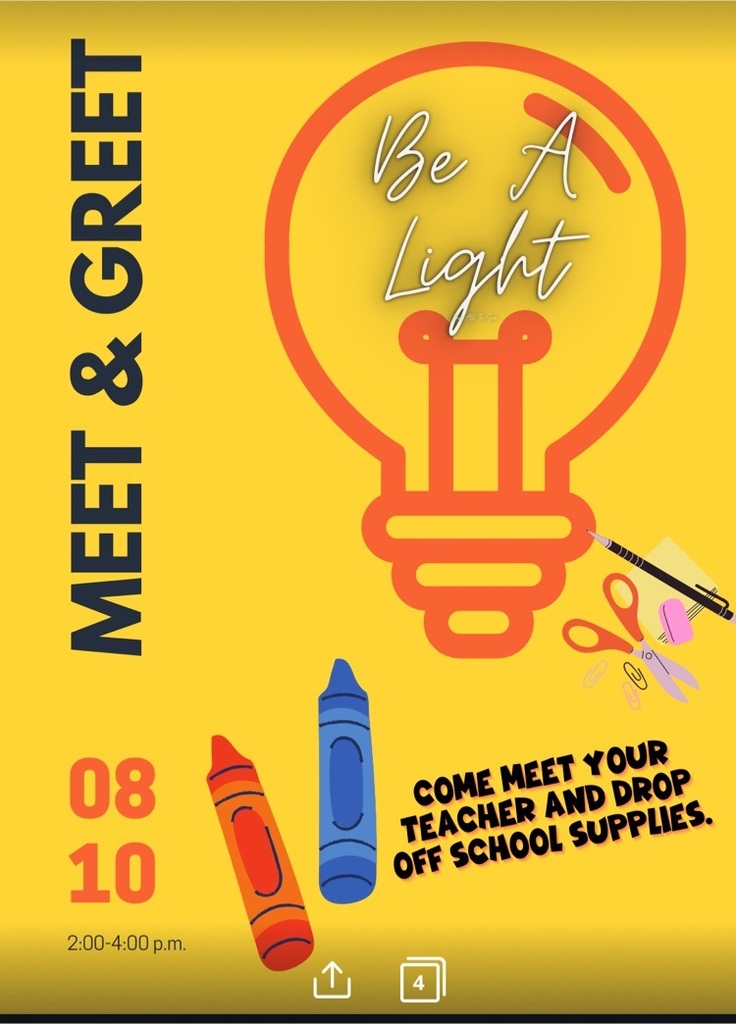 Four of our students participated in the 1 Big 1 Livestock Judging Contest in Woodward today. The team of Jackson Burns, Carson Cooper, Aspen Burns and Dixie Burns placed 5th in the Sheep/Goat Division and were the 6th Overall Senior 4-H Team!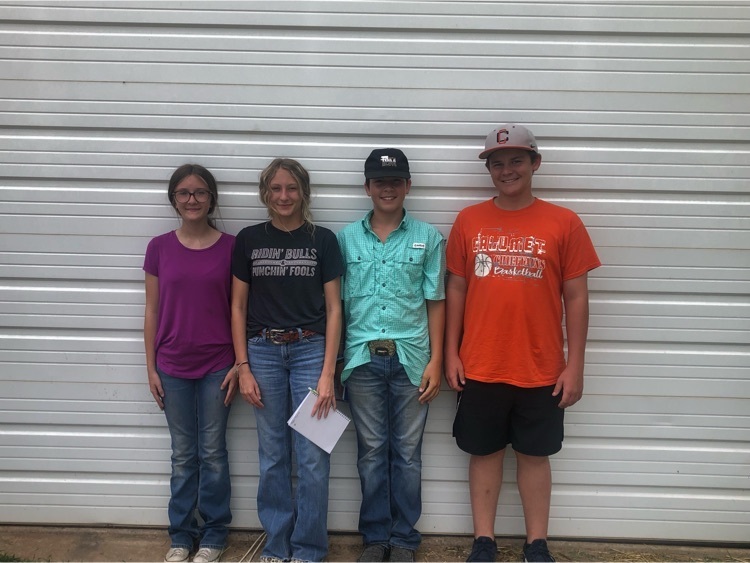 Four of our officers attended FFA Alumni Camp this week where they advanced their leadership skills while meeting FFA members from across the state!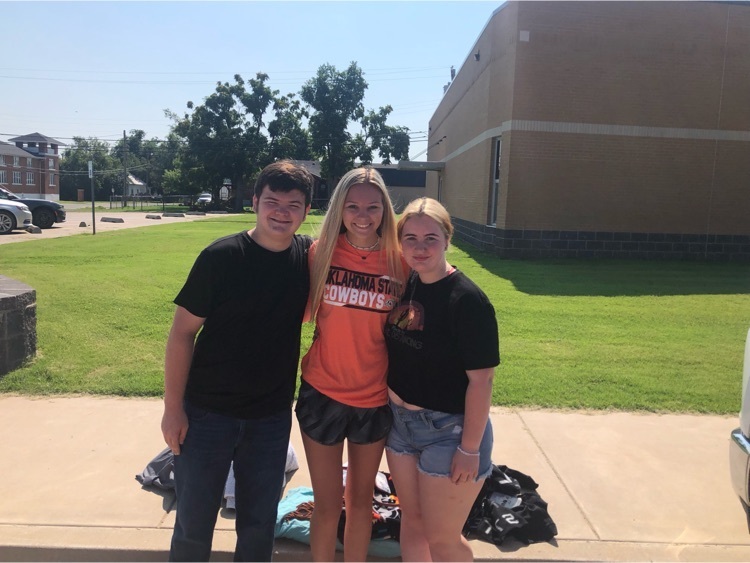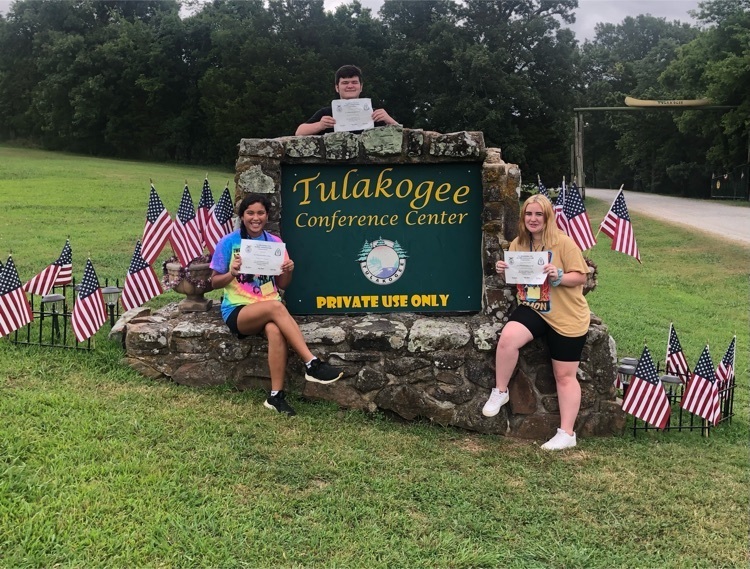 OSU Big 3 Livestock Judging Field Days are July 20-22 in Stillwater. If there are any Calumet 4-H or FFA members that are wanting to go or wanting more information please contact Mr. Major at 580-761-8113 or
majorp@chs.k12.ok.us
!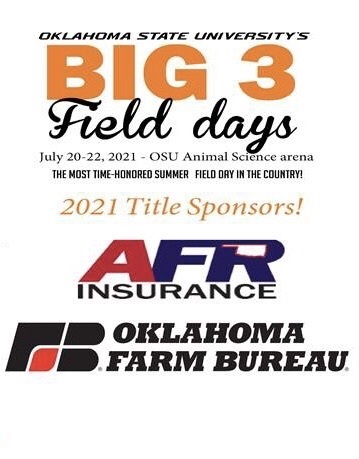 Pictures from Lifetouch have been delivered to the school from Kindergarten & 6th Grade Graduation. Please pick up your picture packet in the HIGH SCHOOL office.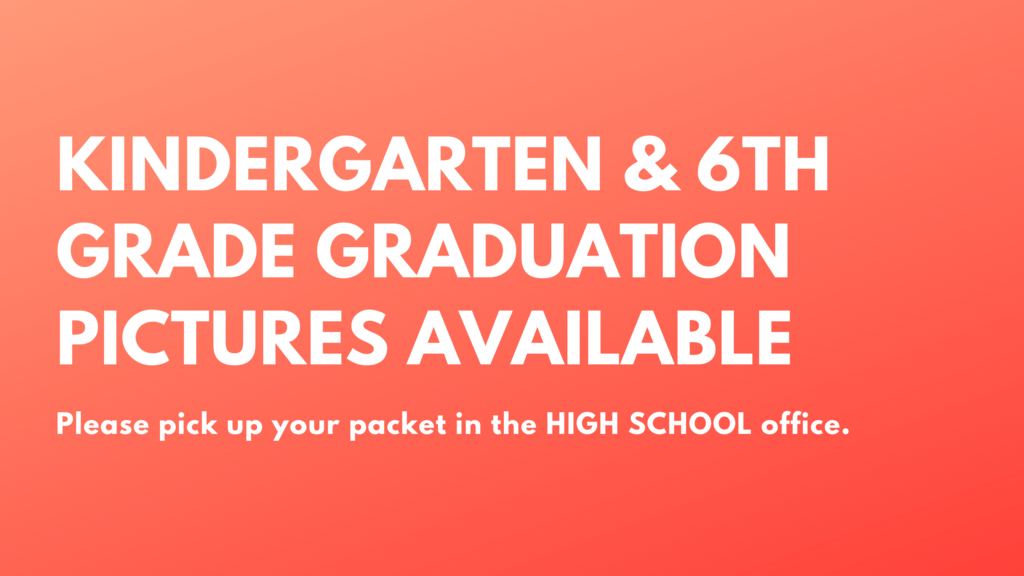 Happy Flag Day!🇺🇸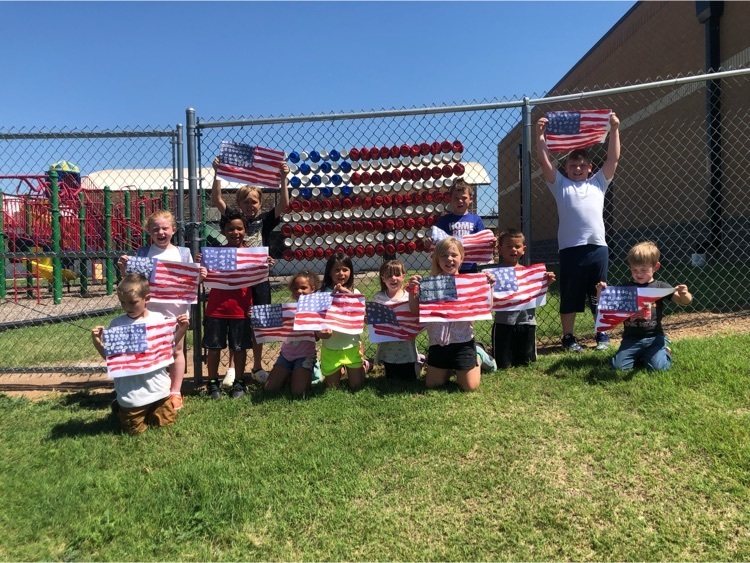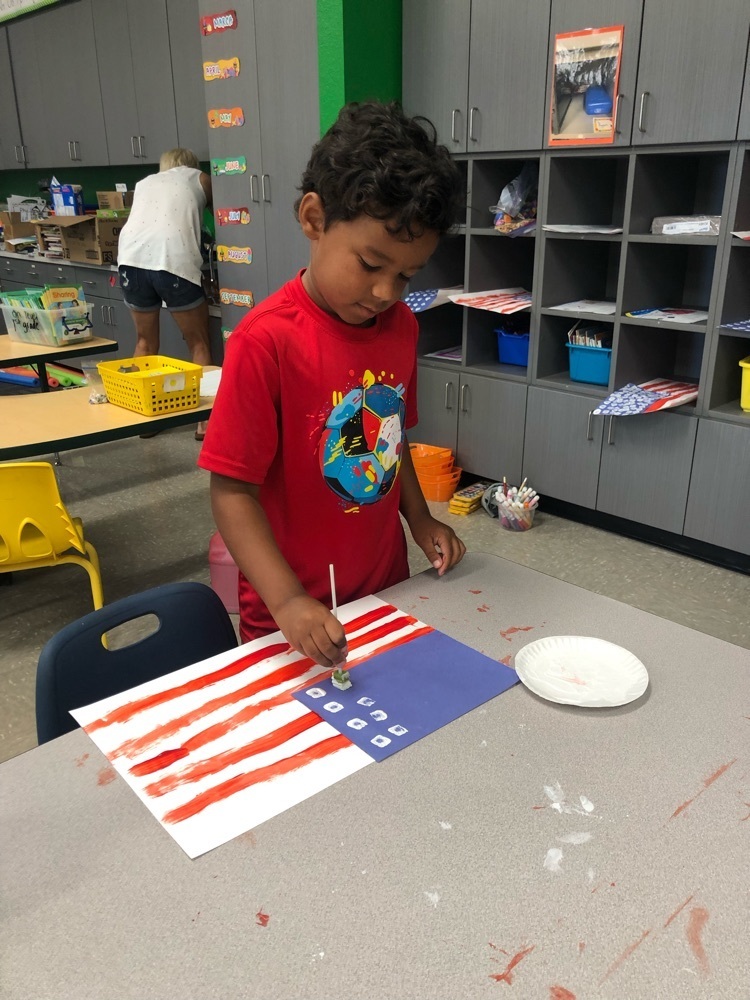 Monster Art! They are so cute!🧡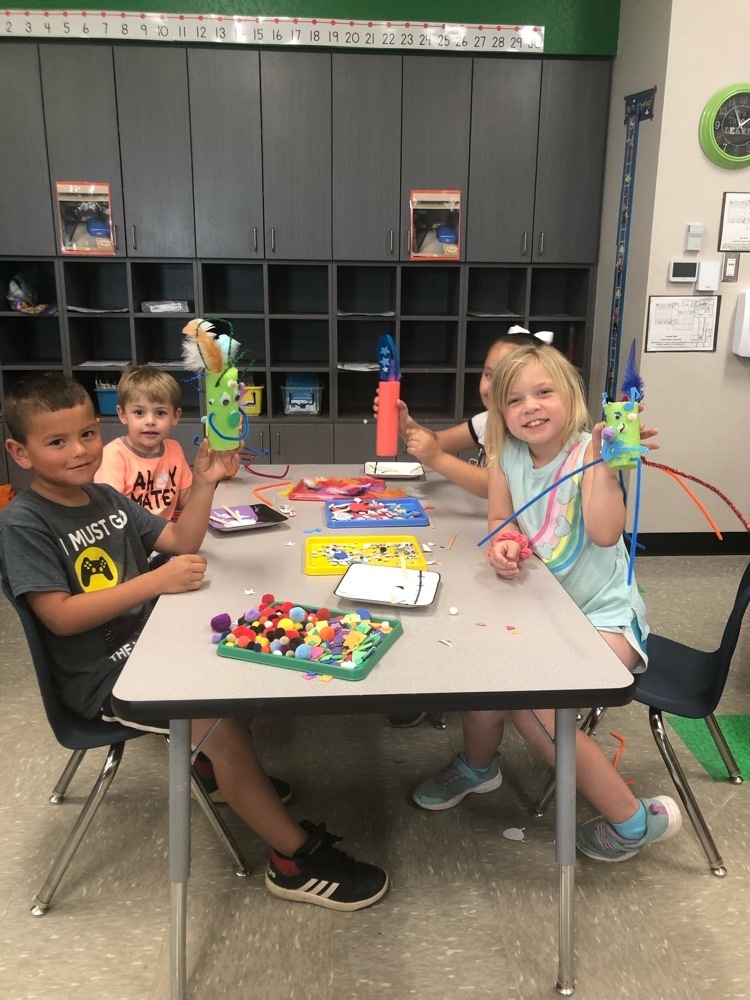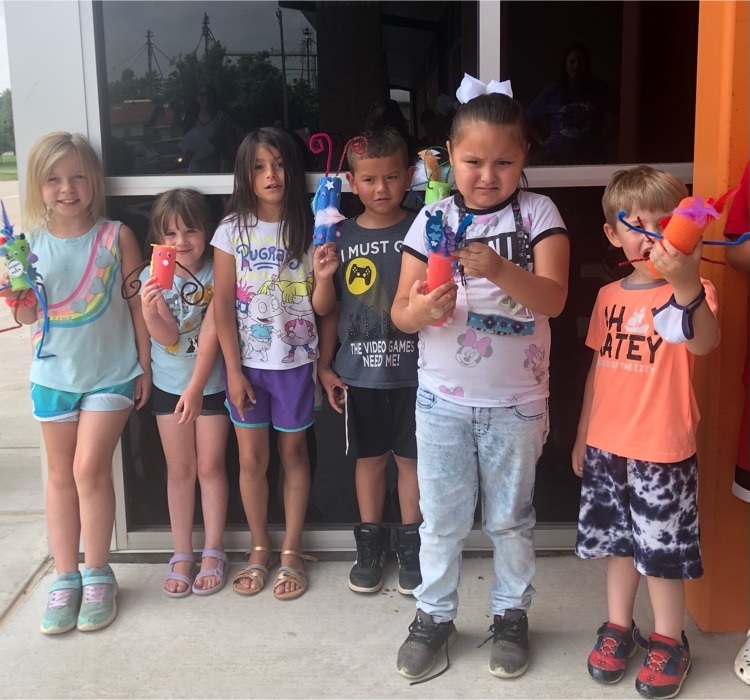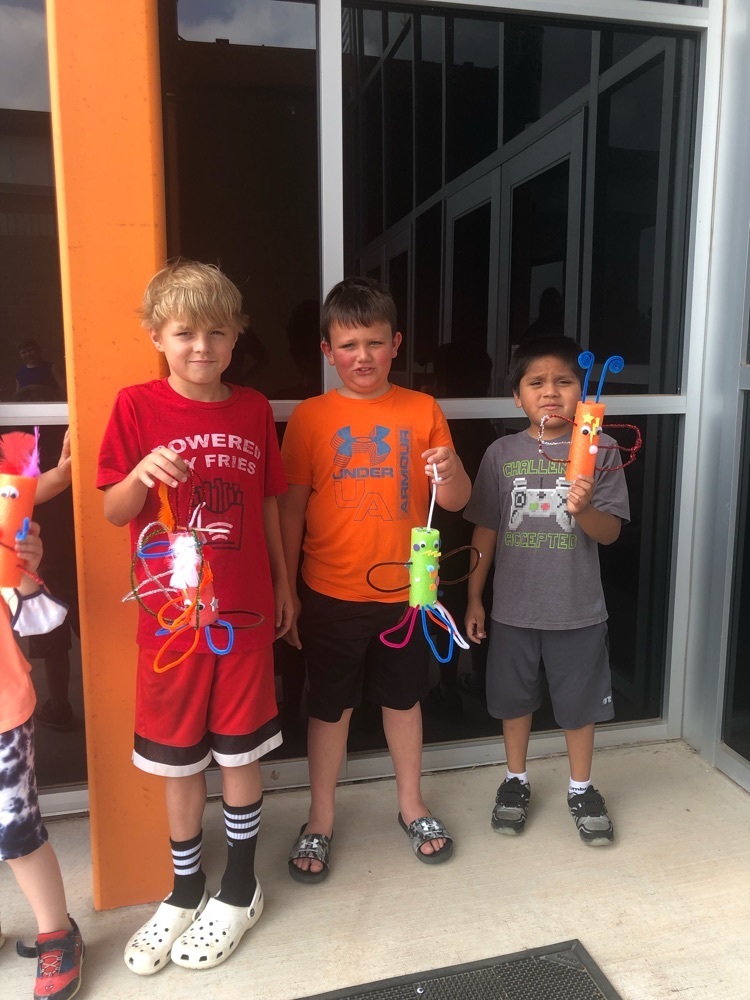 Outdoor bubble art to end the week at summer school 🧡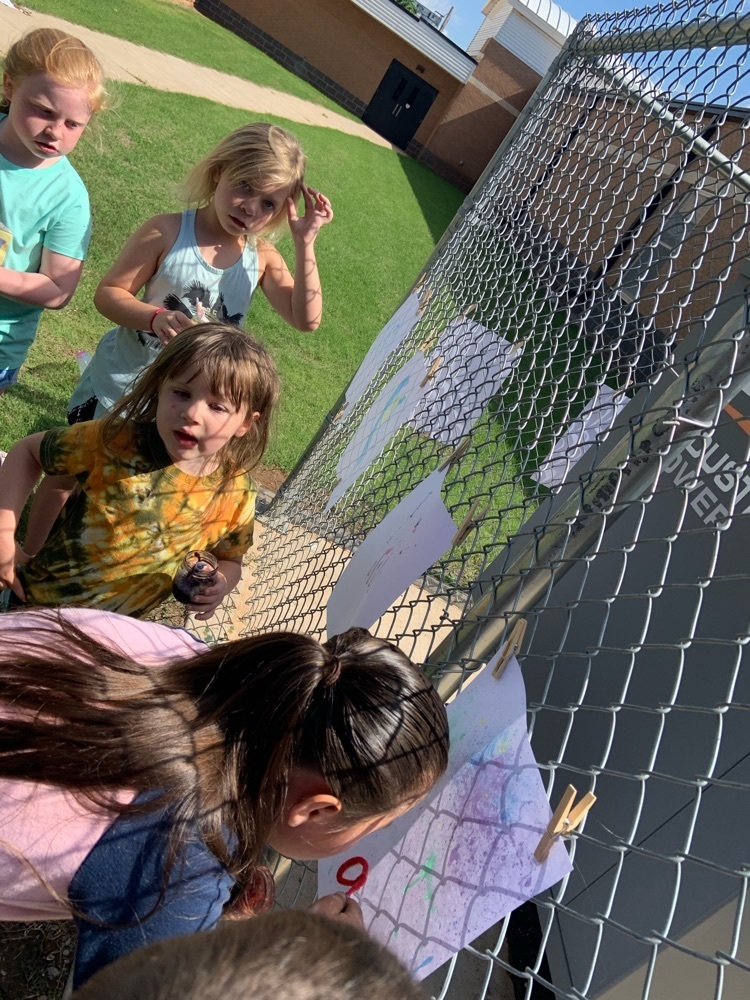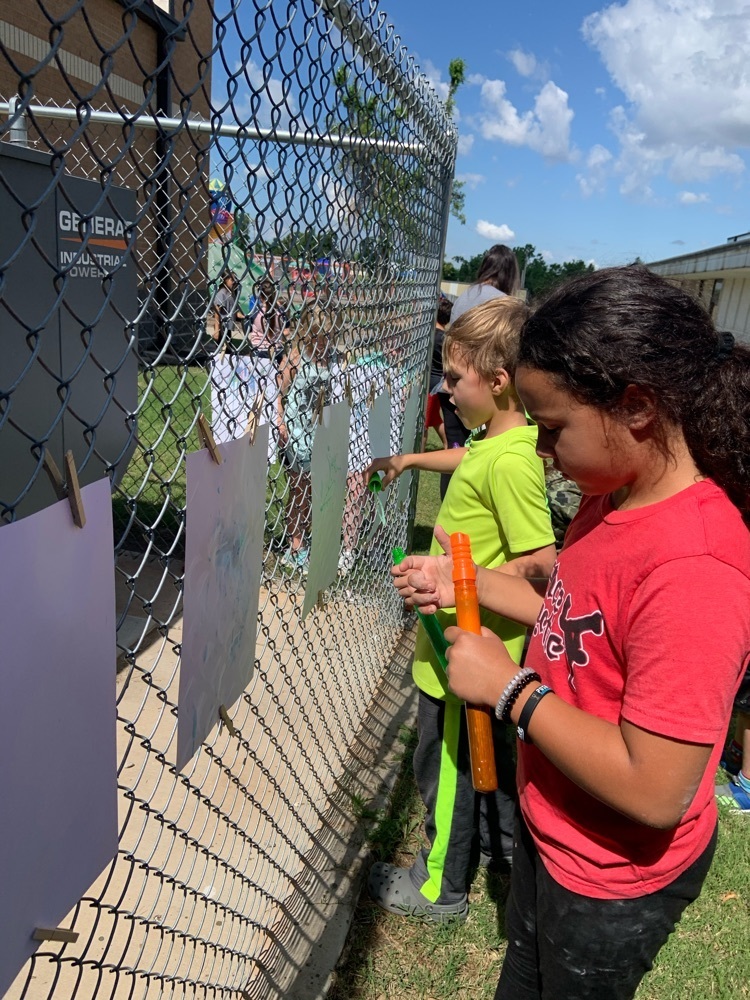 Summer School had a few visitors!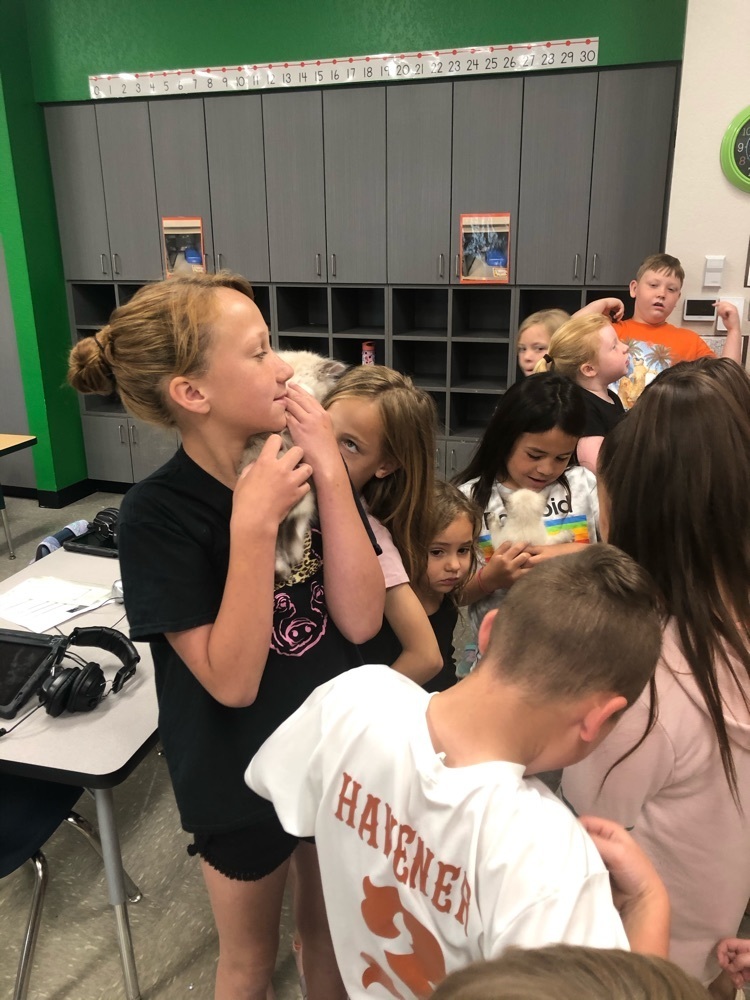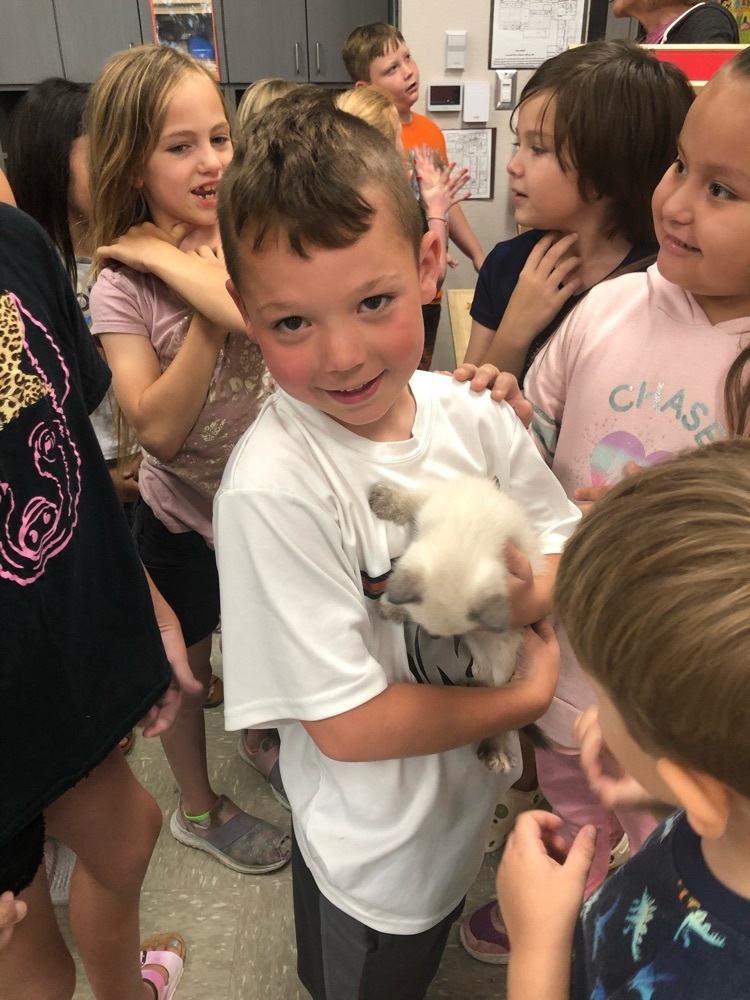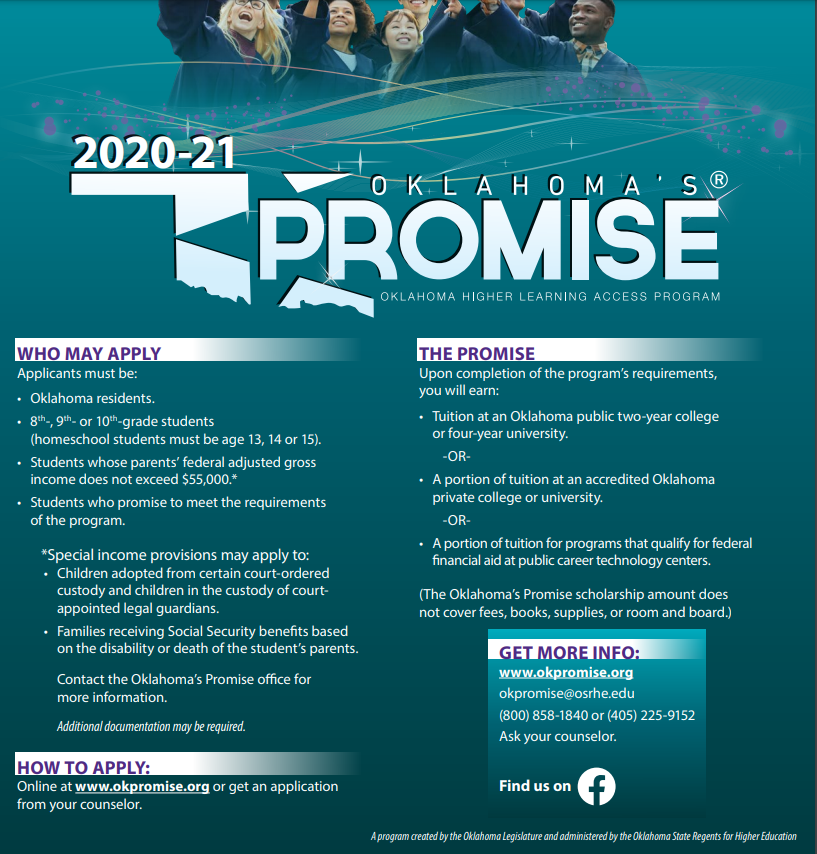 We honor and remember those who made the ultimate sacrifice for our freedom. Land of the free, because of the brave. 🇺🇸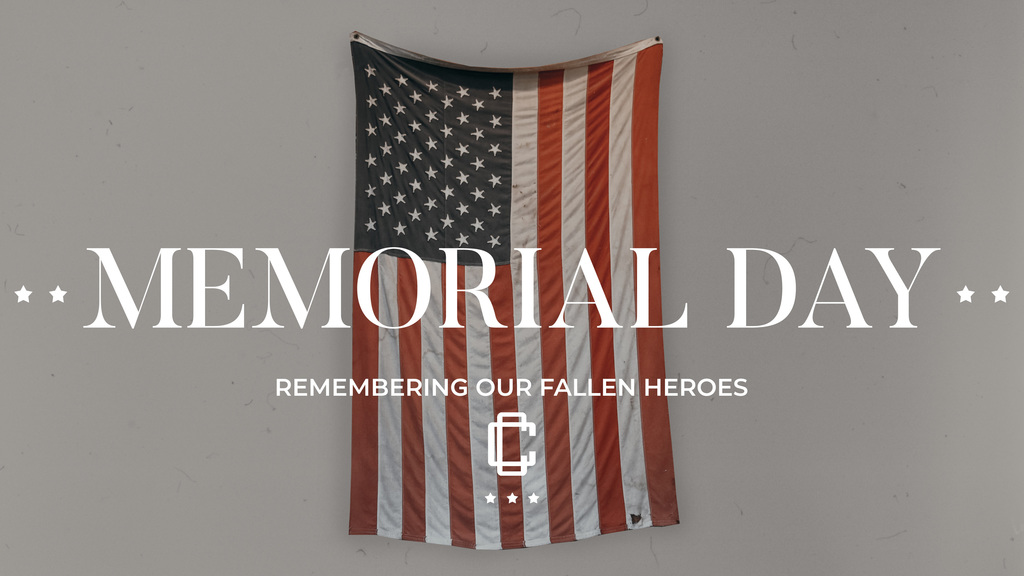 Attention Kids!!!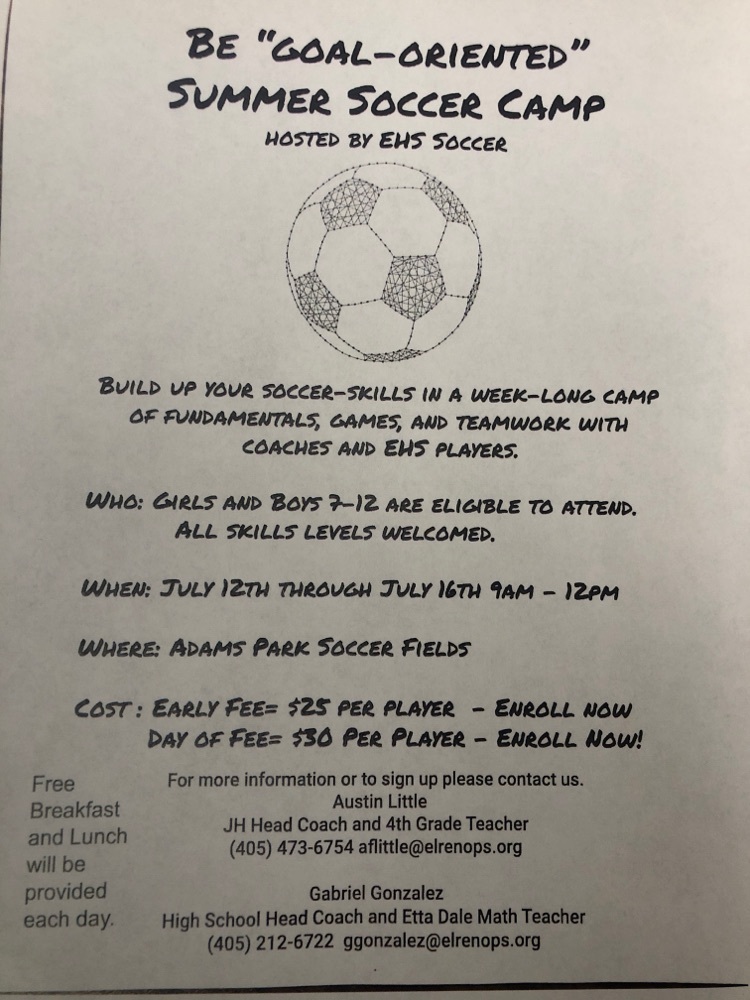 Last Day of School!