COVID Testing Consent Form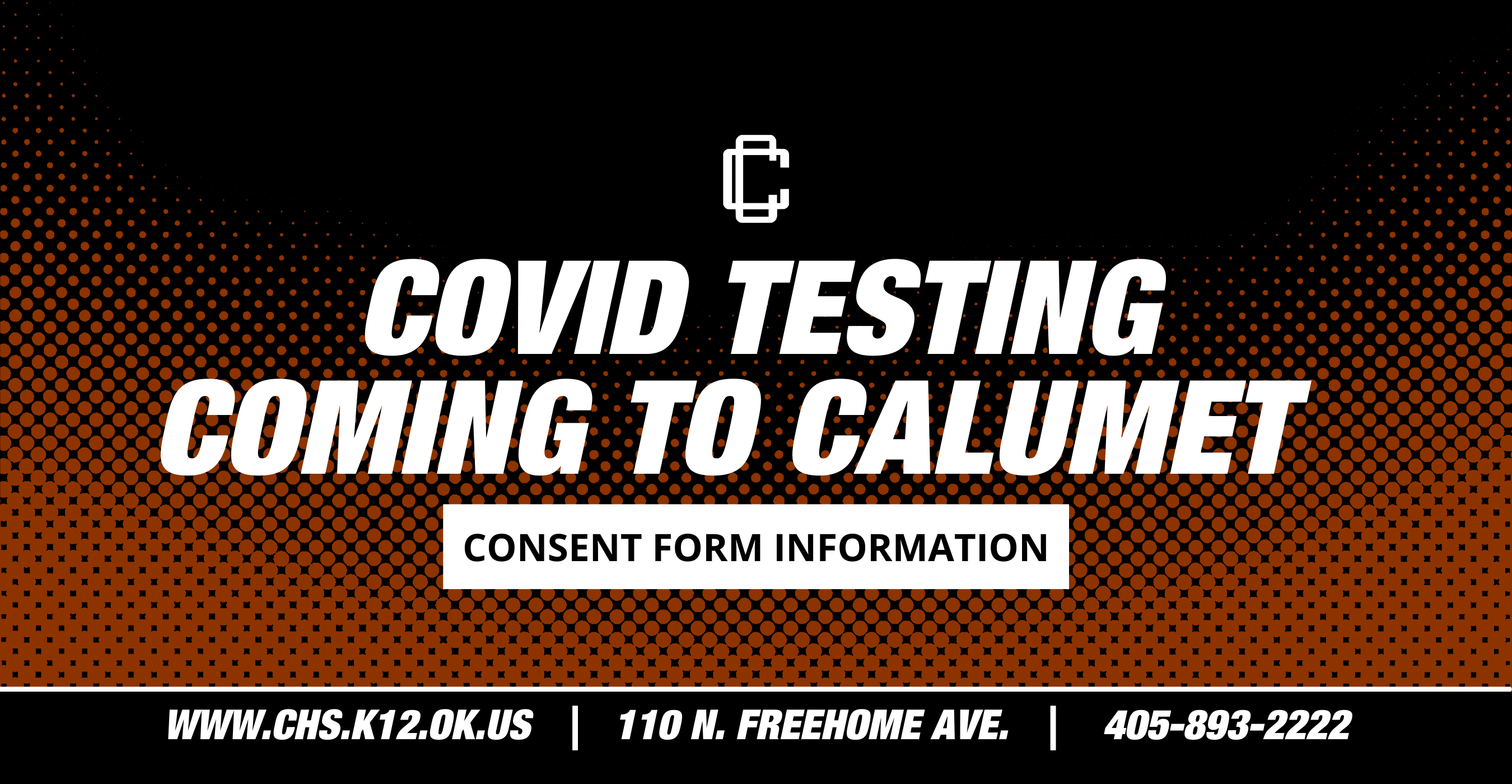 Dear Chieftain family:
We are happy to announce that Calumet was the recipient of Oklahoma Schools COVID-19 Prevention Program Grant. These funds will be utilized to provide a school nurse for the remainder of the school year.
We will now be able to test our students and faculty for COVID-19. Having a school nurse will greatly benefit our students. We are currently in the process of filling this position.
Should you wish to allow your children to be tested for COVID-19 at the school, you will need to complete the consent form.
Please remember that this is OPTIONAL. No students will be tested without a signed consent form.
Our hope is that this will help to keep our students and staff safe, as well as make testing more convenient. Should you choose to have your child participate, please fill out the consent form and return it to the school.
Thank you for your continued support!
Sincerely,
Brandon Voss, Superintendent